About Us
Founded in 1992, Jiangxi Siton Machinery Manufacturing Co., Ltd., is a professional manufacturer of Drilling Jumbo, Muck Loader and Shuttle Mining Car in China.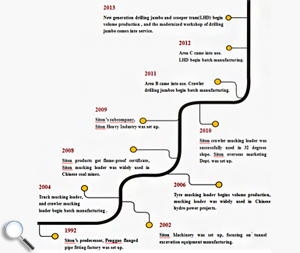 From the beginning of our establishment, we have been engaged in the manufacture of mucking equipment (load-haul-dump loader), tunnel excavation equipment and mining haulage equipment, especially in making muck loader, crawler jumbo, Shuttle Mining Car and roadheader. And our products are mainly used in a wide variety of underground mining fields, such as rock roadway coal mining, semi-coal rock tunnel, railway tunnel engineering projects, national defense caves, etc. We have obtained ISO9001:2008 certificate, as well as many other national security and patent certificates. With high quality and competitive price, our products, such as road header, Shuttle Mining Car, muck loader and crawler jumbo, have been quite popular among customers from Canada, India, Kazakhstan, Vietnam, Morocco, Algeria, Laos, Nepal, and so on.
Our company is located next to Huanghua Airport of Hunan Province in China, and it covers as much as 170,000 M2. And there is more than 550staffs in our company. For the present, our annual production value has reached USD 108 million. We have been introducing advanced technologies from German, Japan, Sweden and other countries.
Through applying the muck loader and the Shuttle Mining Car into coal mine and metal mine, we make a big progress in the speedy drivage of rock roadway. At present, as one of the biggest manufacturing base of tunneling equipment, we provide complete speedy drivage machinery for colliery, non-coal diggings, railway, water-diversion, national defense caves and so on.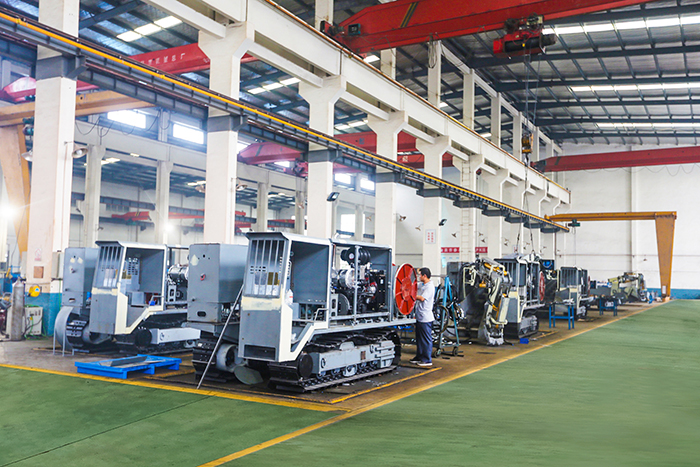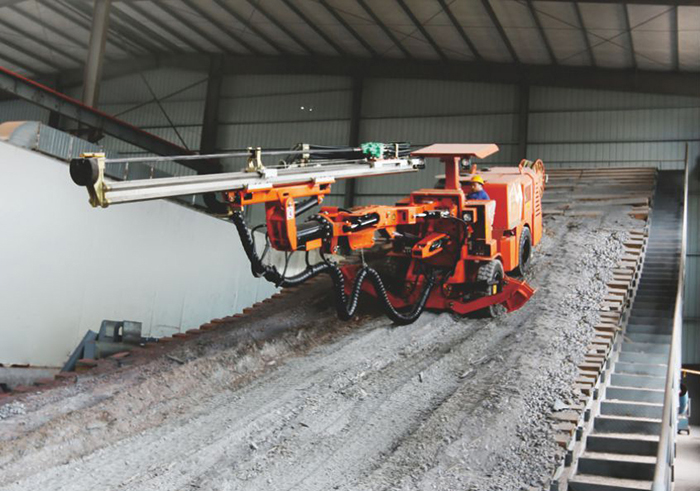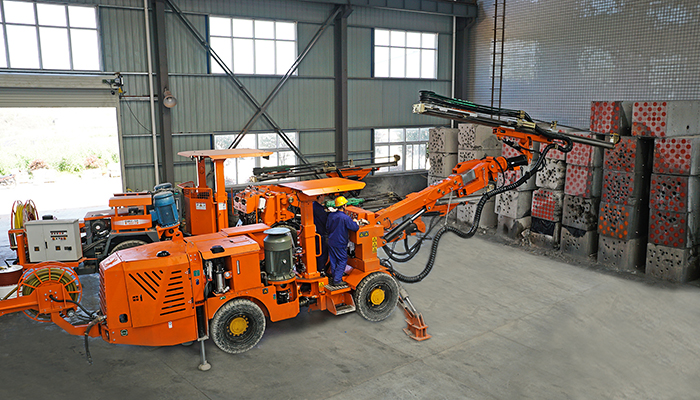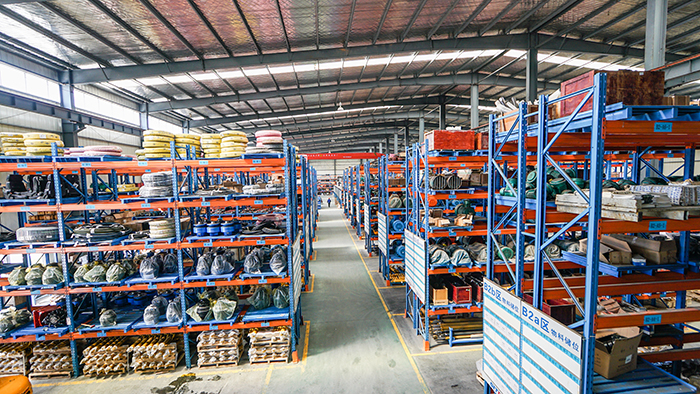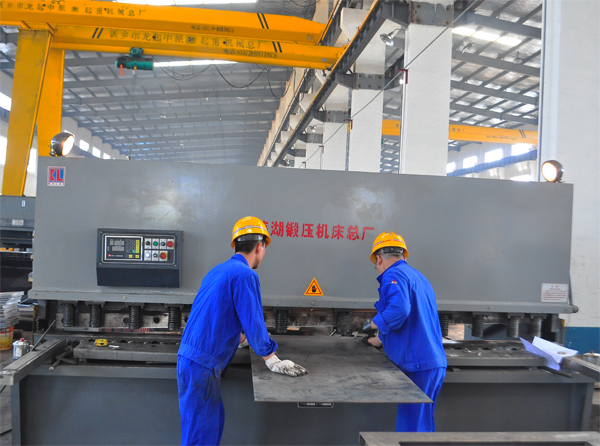 Assemblying Workshop
QC workshop
Spare parts stock 1
Structure Parts Workshop
Forging and processing
With 20 years professional manufacturing experience, we can manufacture muck loader, tunnel excavating equipment and other underground mining machinery.
The muck loader, or we can call mucking loader, used for loading-haulaging rock, mucks in tunnelling or underground working site, includes crawler type, tracked type, tyre belt type and wheel type. The tunnel excavating equipment mainly contains crawler jumbo and road header. The mining haulage equipment mainly includes Shuttle Mining Car, tracked concrete mixer, side dump equipment and mucking belt conveyor.


Quality Control:
1. We possess independent research and development department of technology, which ensures the high quality of our products, like Shuttle Mining Car, road header, muck loader, and crawler jumbo.
2. The raw materials should be spot-checked and the products are produced in accordance with the design drawings strictly. Besides, all the productive process is under control to ensure the quality.
3. The products, like Shuttle Mining Car, road header, crawler jumbo and muck loader, should be debugged strictly after their assembly.
4. By using high-quality wearing parts and raw materials, our products are quite cost-effective for our customers.


1. We offer site investigation and comprehensive service in the complete process. Considering the applied technology and economic factors, reasonable construction schemes and corollary equipments for our machines, like Shuttle Mining Car, road header, crawler jumbo and muck loader, are offered to our clients.
2. We provide thorough technical assistance for our machines, like muck roader, Shuttle Mining Car, road header and crawler jumbo. The mountings can be changed free of charge in the warranty period.
3. We help our clients to conduct some site technical training, provide some characteristic services for key projects, afford some technical exchange chances, carry out some major maintenance service, and establish some thorough product files.
4. The domestic delivery time is 20 days while the abroad delivery time is 45 days.
5. The OEM service of the underground mining machinery is offered.
With a view to the particularity of the industry, we pay more attention to the considerate after-sale service. There is a modern warehouse in the base company, we can offer spare parts to you anytime. We train servicemen every year which can make sure your equipments share professional service in time, we also can offer the training for the driver.


Service Team
Service Car
Loading in factory
Shipping
Loading in factory
Loading in factory
On Site Service

Annual Output:


| | |
| --- | --- |
| Colliery muck loader: | about 1300 set |
| crawler face drilling jumbo(single boom): | about 100 set |
| crawler face drilling jumbo(double booms): | about 150 set |
| Shuttle Mining Car: | about 350 set |
| Belt conveyor: | about120 set |
| Side dumping wagon: | about 300 set |
| forward dumping wagon: | about 150 set |
| Track concrete mixer: | about 100 set |
Add: North Area of New & Hi-tech Park, Pingxiang City, Jiangxi Prov, China.

Tel: +86 13367993009, +86 799 3671932
Fax: +86 799-3671922
Postcode: 337000
Website:
www.sitonchina.com
Email: